MEET JEFFREY WANDS
PSYCHIC MEDIUM, RADIO HOST, AUTHOR, PUBLIC SPEAKER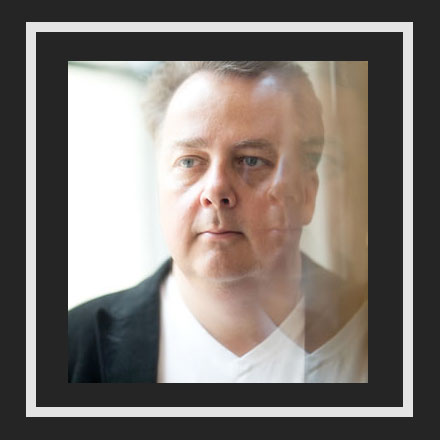 While watching TV at the tender age of 6, Jeffrey's great grandmother, Mary, appeared in front of him and spoke. What made this incident unusual is that Mary had been dead for over 23 years.

This incident was Jeffrey's first psychic experience and was the beginning of his life work as a psychic. Other psychic experiences followed that were both visual and audio. He not only could communicate with the dead but he could also predict events and information about people. He did not label his ability but he knew it was different. In fact, he repressed his ability in fear that his peers would think him a freak. He wasn't always successful in hiding his ability. Occasionally, he would blurt out indiscriminate information such as baseball game scores or health information for his friends and family. He never revealed too much information so people wouldn't get suspicious. However, his predictions were so accurate that people took notice.

While in college at St. Johns University, Jeffrey originally wanted to be a lawyer but became disillusioned with the profession and changed his major to hospital administration. By working in the healthcare field he felt he could help people which he felt was his destiny. Then one day while sitting in the school cafeteria, he was approached by a shy girl who heard he was a psychic. She asked him for help with an abusive relationship and was extremely impressed by his foresight. The word then spread throughout the school and beyond. He was now doing readings on and off campus. He tried to resist becoming a "professional psychic" but he realized he had to follow the path set before him. Upon graduation he decided to pursue his life work as a psychic

Married in 1988, Jeffrey and his wife have two sons. When his first son was born he almost gave up his career as a psychic in fear that it would embarrass his children. Another psychic put things into perspective for him and explained that this was a "calling" not a choice.

Jeffrey Wands has hosted his own radio show in New York for many years. Currently, his show, Psychic Sundays, can be heard on WALK 97.5 FM, and is also accessible on the internet through www.walk975.com. He is a welcomed, regular guest on radio programs across the country and has also made many television appearances, including Extreme Makeover: Home Edition, Maury, Today Show and A&E's Mediums: We See Dead People to name just a few. Jeffrey's personal appearances sell out quickly and he has thousands of clients worldwide who willingly wait for up to a year for an appointment.
Jeffrey has come to understand that everyone has some psychic ability within them. These hidden abilities, within us, can enrich our lives and the lives of others. In his first book, The Psychic in You, he would like you to embark on this journey and help you to release the Psychic in you. Jeffrey's second book, Another Door Opens, is filled with inspiring and unforgettable true stories. Even the most skeptical reader will be shown how to open doors in their own lives, as well as how to keep communication open with departed loved ones. In Jeffrey's third book, Knock And The Door Will Open, he combines over 30 years of wisdom and intuitive insight he has successfully shared with his clients in a simple yet profound manual for mastering life. Based on years of spiritual counseling, Jeffrey offers readers real life strategies for creating harmony, happiness, purpose and peace in every aspect of their life.

In addition to the above mentioned books, Simon and Schuster has recently released three e-books by Jeffrey: America's Most Ghostly Places: New York State (A Psychic Medium's Guide To Investigating Haunted Locations), Dream Interpretations (A Psychic's A to Z Guide to Uncovering the Truth Behind Your Dreams) and On Death and Grieving (A Psychic Medium's Perspective).